About Fleur de Son Classics, Ltd.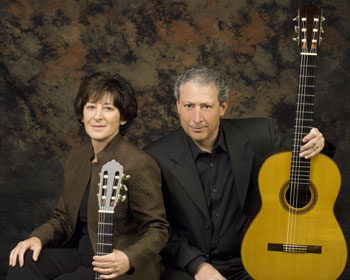 FLEUR DE SON CLASSICS, Ltd. Was founded, and is owned and operated by classical guitarists, Joanne Castellani and Michael Andriaccio, one of the foremost classical guitar duos in the world today. They felt that classical musicians and classical composers of international merit needed a record label that was sympathetic to the needs of today's classical recording artists. In 1996, they established Fleur De Son Classics, which is now recognized as one of the most significant and rapidly growing record labels in America, serving as a voice for internationally acclaimed classical musicians. Today, the Fleur De Son catalog consists of over eighty-five titles from their distinguished roster of world-class recording artists. Ms. Castellani is President and Mr. Andriaccio is Director of Artists and Repertoire. As a world-renowned classical guitar duo and proponents of new music for the classical guitar, they are no strangers to chamber music. The Castellani-Andriaccio Duo has performed at prestigious chamber music halls throughout the world and was invited by President Clinton to perform at the White House. They were the first classical guitarists to perform there since Andres Segovia in 1984.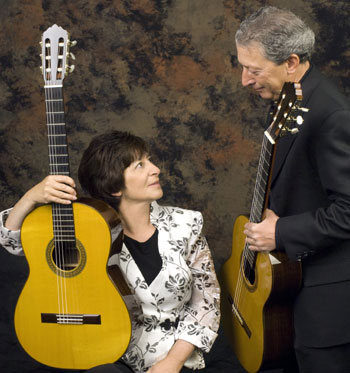 Castellani and Andriaccio are the CoDirectors of the JoAnn Falletta International Guitar Concerto Competition presented by WNED-FM and the Buffalo Philharmonic Orchestra.
In order to compete in the classical music world with the "major" record labels, Fleur De Son Classics has adhered to a policy of presenting world premier or rarely recorded repertoire. We at Fleur De Son Classics are constantly seeking new and exciting projects through which classical musicians and classical composers may express themselves in chamber music, solo repertoire, early music and works for orchestra.
To-date, numerous FDS titles have been named "Best of the Year" by Fanfare and American Record Guide, and other titles by FDS recording artists have been praised in prestigious publications such as the Washington Post, the New Yorker, Soundboard, Gramophone, Classical Music Magazine, etc. In 1998 and 1999, Fleur De Son had 35 titles in the running for Grammy Nominations in various classical music categories and most titles were regularly featured in classical music broadcast programming throughout the world. Our roster includes Grammy Award Winning and Grammy Nominated Artists such as David Frost, Michael Colina, Roberto Sierra and Anastasia Khitruk.
Our distributor is Naxos of America, Inc. and all titles may be obtained through iTunes and Amazon.com.
Fleur De Son Classics is becoming a definitive name in the classical music industry. By broadening the repertoire for recording artists, promoting chamber musicians and classical composers, we have met the highest standards in the classical music recording industry. By continuing to work with and foster talented classical composers and musicians, we look forward to a long, rewarding future among record labels that stand out as genuine proponents of classical music.