Fleur de Son Classics, Ltd. - Catalog
New Release
Rebecca Penneys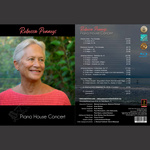 World Premiere Recording
Ricardo Saeb, guitar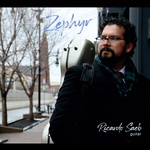 World Premiere Recording
John Gilbert, violin, George Work, cello, Mei-Hsuan Huang, piano, Dmitri Shteinberg, piano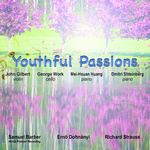 World Premiere Recording
Daisy Jopling
Powerhouse Violinist, Daisy Jopling and the Daisy Jopling Band release ground breaking CD, Daisy - "Awakening", on Fleur de Son Classics label.

Buy Now!!!

World Premiere Recording
Amara Piano Quartet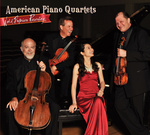 New Release
Marko Topchii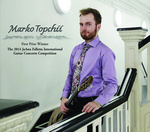 New Release
Jacques Isrealievitch, violin & Christina Petrowska Quilico, piano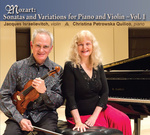 Walt Sopicki, Jazz Guitar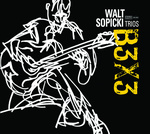 The Dvořák Chamber Orchestra, Kypros Markou, conductor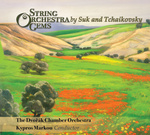 Kimberly Cole, clarinet, Midori Koga, piano, Lindsay Kesselman, soprano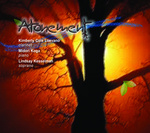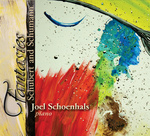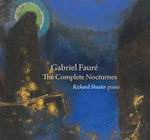 World Premiere Recording
Gaspar Hoyos, flute, David Violi, piano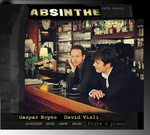 New Release
Gabriel Chodos, piano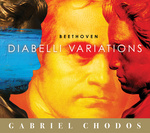 World Premiere Recording
Joel Schoenhals, piano
This groundbreaking artist leaves another stunning contribution. Here is what the critics said about his last recording, Musical Moments (FDS 57993):

"These are rich and romantic readings, beautifully played and recorded. …
World Premiere Recording
Duo Renard, Mark and Ute Miller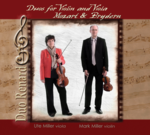 World Premiere Recording
The Castellani Andriaccio Duo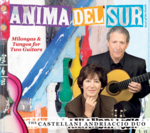 Pamela Ruiter-Feenstra, Harpsichord
The freedom heard in improvisation was apparent in the performance of the composed music, illustrating a very effective pathway toward understanding of style sought by a player of the present day."

-American Organist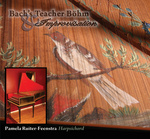 World Premiere Recording
Kimberly Cole, clarinet, Midori Koga, piano, Lindsay Kesselman, soprano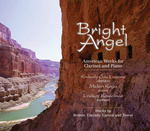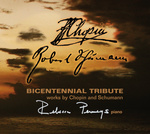 World Premiere Recording
David Ward-Steinman, composer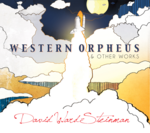 Jacques Israelievitch, violin , Kanae Matsumoto, piano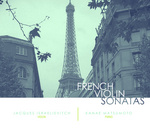 World Premiere Recording
Red Cedar Chamber Music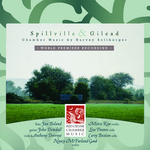 World Premiere Recording
Michael Colina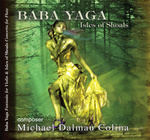 Lucia Kye, clarinet Tony Park, piano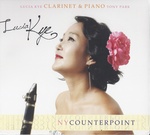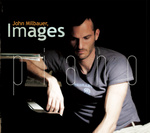 World Premiere Recording
Melia Watras, viola Kimberly Russ, piano
World Premier Recording of works by Ligeti, Wieniawski, Jolas, Enescu and others for Viola and Piano.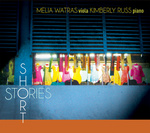 THE CASTELLANI ANDRIACCIO DUO
74 minutes:
Chapters: Introduction, Joanne, Michael, the Duo, the Guitar Concerto, Luthiers, Arrangements.
Works by Albeniz, Bellinati, Cardoso, Colina, Granados, Haydn, Machado, Marcello, Nazareth, Piazzolla, Sierra, Tárrega, Vivaldi, York and others. Containing performance, interviews, exclusive historic video footage and a special chapter devoted to Luthiers.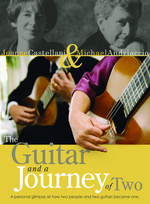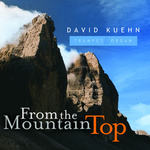 Guillermo Figueroa, Violinist with I Solisti Di Zagreb
"Figueroa's stage presence is filled with bravado, energy and numbing confidence, always in control of his instrument. These characteristics connect admirably with Cordero's musical language, his concertos shine for their beauty and rhythmic richness filled with Caribbean flavor".
- Critic Zvonimiv Bajervic, Zagreb, Croatia 2009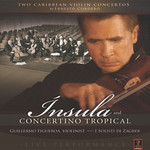 Pamela Ruiter-Feenstra
"Unfailing authority, stylistic savvy and a good deal of élan."
- Fanfare Magazine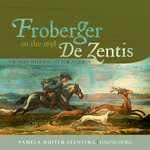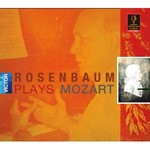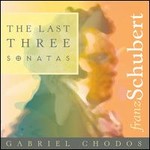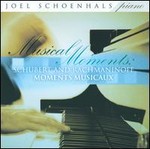 World Premiere Recording
Goyescana, concer to for guitar and orchestra
"Glorious, exquisite playing. I have a kindred spirit in Michael, someone who brings
an authentic Latin/Mediterranean understanding of these melodies and harmonies. I
couldn't be happier." - Michael Colina
Los Caprichos
"How fine a line between the torturer and the tortured...To the degree that images
convey a story or feeling I immediately hear a corresponding musical world, one that
seemingly co-exists in another dimension with the image." - Michael Colina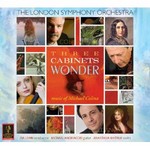 Chris Jentsch, Mike Kaupa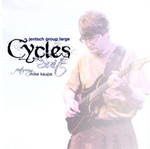 Kim Aseline / clarinet, Eva Stern / viola, Joel Schoenhals / piano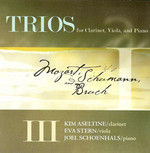 Jan Boland, flute • John Dowdall, guitar • David Miller, viola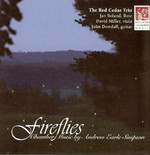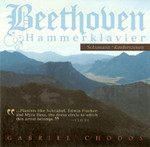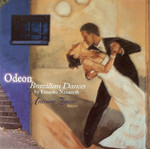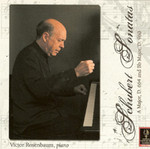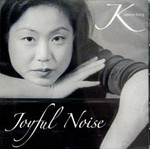 Chamber Music at Schonbrunn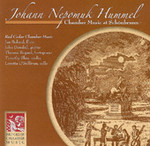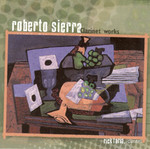 Michael Andriaccio
Michael Andriaccio Plays Classic Bossa Nova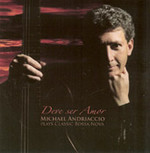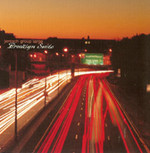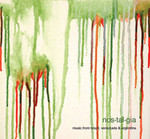 Performed by Michael Boyd and Joel Schoenhals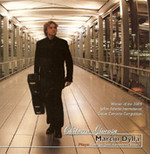 The Israelievitch Duo
Jacques Israelievitch and Michael Israelievitch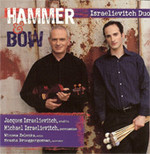 21st Century Chamber Trios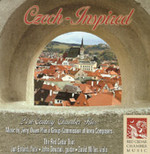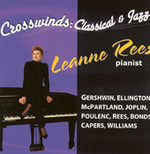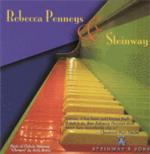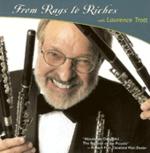 Jan Boland, flute
David Miller, viola
John Dowdall, guitar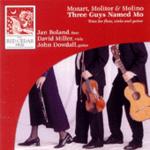 Joel Schoenhals, Piano
Transcribed for Piano by Franz Liszt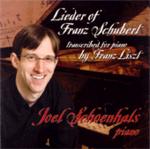 GABRIEL CHODOS PIANO
Schubert & Brahms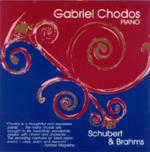 Roberto Sierra: "Glosas"
Ravel, Camille Saint-Saëns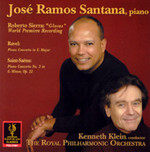 Melia Watras
World Premiere Recording
Viola Solo
Works by Arad, Bach, Corigliano, and more.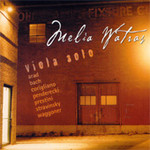 The Castellani-Andriaccio Duo
The Early Recordings. Two CD Set.
1685 – A Glorious Trilogy "I am taken by the Duo's poise and taste. Their interpretive insights yield music in the purest sense of the word and they play with a singleness of mind that both illuminates and delights." -Fanfare

Danzas and More "Castellani and Andriaccio just bristle with energy and pack a powerful punch sounding at times more Argentinean than Piazzolla's own New Tango Quintet." -American Record Guide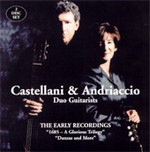 "Along with power, she has dynamic control, an inborn facility of phrasing and a stunning awareness of architecture that gives very special significance and purpose to all her interpretations."
-- Los Angeles Times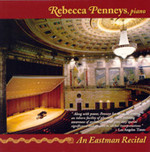 Rebecca Penneys
"Penneys moves like a dancer, has the strength of an Olympic gymnast and plays the piano like a tamed whirlwind."
--New York Daily News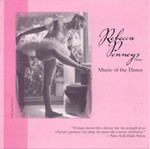 PIANO, Works by Bela Bartok.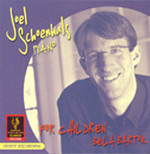 Jan Boland, flute; John Dowdall, guitar
In celebration of American composers of intimate chamber music, the first part of this disc is a set of seven works written in 1999 to celebrate the new millennium; the second part is filled with blues-inspired classical music for flute & guitar. "The playing and interpretations by Boland and Dowdall are just stunning in their richness, clarity, expressiveness, and ensemble. (The Flute Network, 2004)

The Duo can really swing. (Fanfare, 2004)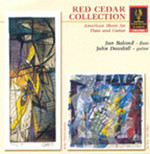 GABRIEL CHODOS PIANO
Award winning American pianist Gabriel Chodos presents his first release as a Fleur de Son recording artist in this stunning recording of two of the piano repertoire's most revered and beloved works.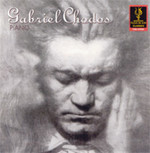 New Arts Trio
In Recital at Chautauqua
Artists in Residence at the revered Chautauqua Institution, the Trio delivers a romantic yet powerful punch in works by Beethoven, Part, Bloch, Piazzolla and Brahms.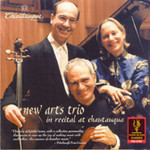 Rebecca Penneys
Rebecca Penneys made an indelible impression playing music by composer - virtuosos . . . each elegant testimony to a major artist of intelligence, technique and the bravura temperament.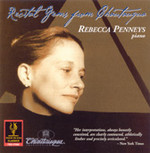 These wonderful artists present their first release as Fleur de Son Recording artists in this stunning recital of the voice and guitar repertoire's most revered and beloved works.

Stucky/Henderson Duo
Mary Henderson, mezzo-soprano
Rodney Stucky, guitarist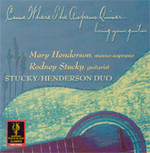 Joanne Castellani and Michael Andriaccio
(World Premiere Recording)
Joanne Castellani & Michael Andriaccio
"One of the greatest guitar duos of our time"
Les Cahiers (France)
"Best of the Year" Fanfare Magazine.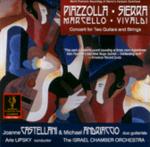 Award winning American composer, Richard Sierra, presents his second release as a Fleur de Son recording artist in this hauntingly beautiful collection of scores based upon ancient Sefardic texts of Spain and Latin America.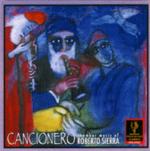 Kristian Bezuidenhout, fortepiano
"Kristian Bezuidenhout is a terrific pianist . . . a fearless young musician who will likely change our view of many of the standard compositions in the years to come."
Malcom Bilson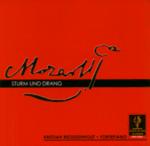 Laurence Trott, Piccolo
"Mr. Trott's playing was dulcet and plaintive; it was also admirably true to pitch, flexibly phrased and agile."
New York Times
"World Premiere Recording"
"Cello Concerto"
"Cinnabar Concerto" for Viola & Chamber Orchestra
"Chroma Concerto" for Multiple Keyboards, Percussion & Chamber Orchestra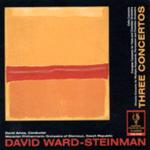 VINTAGE VIENNESE
Matiegka & Beethoven: Trios for Flute, Viola & Guitar
Jan Boland, flute, John Dowdall, guitar, David Miller, viola
The same trio that brought you "Matiegka: Czech Chamber Music" (FDS 57927) named "Best of the Year" by American Record Guide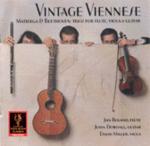 David Reeves, piano
"Sensitive and stylistically impeccable, Griffes has a formidable champion in this pianist."
Griffes, Palmgren, Dederich, Bachelet & Castelnuovo-Tedesco.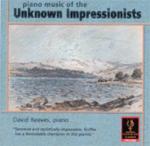 Jacques Israelievitch, violin
Judy Lomas, harp
Stéphane Lemelin, piano
Michael Israelievitch, percussion
Wieniawski, Colgrass, Dvorák-Kreisler, Schoenberg, Schubert & Saint-Saëns.
Laurence Trott, piccolo
"This is classical 'easy listening' music that respects both the ears and brain."
- Classical Net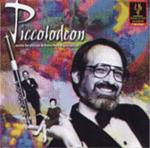 Bonita Boyd, flute
"A flabbergasting account of her talent"
- New York Times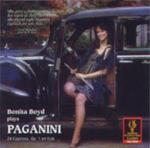 Rebecca Penneys, Piano
"She is a genius of the piano!"
- Express Wiezcary, Warsaw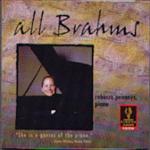 Leanne Rees
This virtuoso American pianist takes us on a lyrical yet articulate journey through some of the most interesting literature for the piano, exploring musical ideas and personal relationships of women composers. The wonderful disc features works by Martinez & Haydn, Mendelssohn & Mendelssohn, Schumann & Brahms, Diemer & Graves as well as Leanne Rees herself.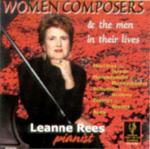 Nadia & Vladimir Zaitsev
Fleur de Son Classics is delighted to welcome this virtuoso piano team to our roster of distinguished recording artists in this beautifully presented collection of rare American piano music for four hands. Virtually all of this material is recorded for the first time in these original arrangements making this wonderful release a musically historical event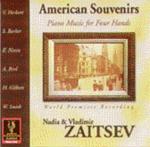 David Ward-Steinman
American composer David Ward-Steinman takes us on an exotic journey in his award winning style.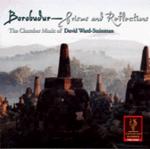 David Kuehn, Trumpet and Persis Vehar, piano
A world premier recording of Persis Vehar's 'Sound Piece' for Trumpet, Flugelhorn, Piccolo Trumpet and Piano.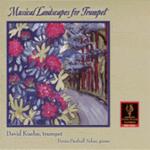 New Arts Trio
"The New Arts is an international group: two Israeli string players, one of whom is first cellist in the Buffalo Philharmonic (lucky Buffalo) and an American pianist from the Eastman School. Is it Jewish soul that makes their performance seem so right? It is never too indulgent, but it is warm and caressing . . . These people are profoundly musical, and their playing is polished and refined and never lacking in feeling. In fact, they are much more refined that the full-throated Borodin Trio" -American Record

" Don't let this sleeper CD pass you by. It's loaded with charm and expert musicianship."
Classical Net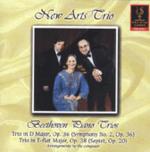 The repertoire for this compact disc recording was selected to complement the instruments from the Metropolitan Museum of Art. Features the work of Jean Luis Tulou, Haydn, Schubert, and many others.Jan Boland, flute
John Dowdall, guitar, Amy Boland, flute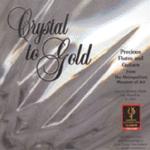 New Arts Trio
"Style is the Soul" in this definitive CD of Arensky's Opus 32 & 73 and the NEW ARTS TRIO delivers in grand style.

" . . . a sparkling performance of a work which is one of the most persuasive 'missionary' works in the chamber literature."
Herman Trotter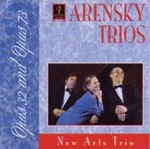 'Music for violin and piano chosen by children for children'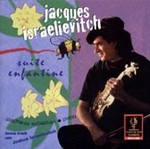 What a find! . . . one of the most enchanting discs I have heard in a while. The recording is warm and natural . . . chamber music should be just like this - intimate, bonding and conversational . . . . American Record Guide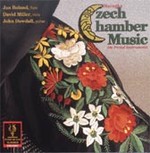 This is a collection of delightful French miniatures. Israelievitch has a full tone and an engaging personality. He is very musical and never strives for virtuoso effect, and his playing is obviously from the heart . . . . American Record Guide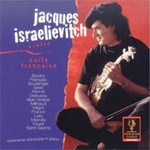 "Lipsky's direction is sure and idiomatic, the record sound is first rate. Israelievitch's expressive arsenal includes portamentos at which even Elman might have blushed. The Fleur de Son collection of Bruch is a welcome addition to his undeservingly meager discography. We'll just have to recommend this recording and hope for more." . . . Fanfare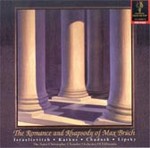 "This is sturdy, melodious material . . . richly enjoyable and splendidly sung with idiomatic instrumental accompaniment." . . . The Washington Post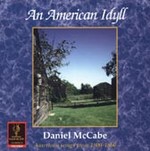 The St. Christopher Chamber Orchestra of Lithuania / Arie Lipsky, Conductor
Arie Lipsky imbues these delightful pieces with a sparkle and sheen. . . American Record Guide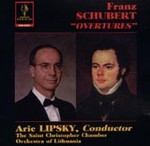 Performed by The Castellani-Andriaccio Duo
The sound is startling in its realism. The performances are beyond reproach. They play with technical accomplishment and a deep sense of musicallity." . . . Fanfare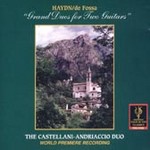 The St. Christopher Chamber Orchestra of Lithuania / Arie Lipsky, Conductor
Roberto Sierra: Concerto Premieres
"The recorded sound is excellent and the performances have a rhythmic elan and can be considered authoritative. This is a keeper and comes with the highest recommendation."
. . . Fanfare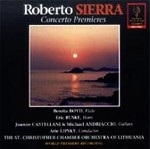 Performed by The Bergonzi String Quartet
"The recorded sound is excellent - the charm and grace of the music are well preserved in this buoyant reading. This disc can be heartily recommended." . . . Fanfare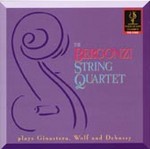 Performed by The Castellani-Andriaccio Duo